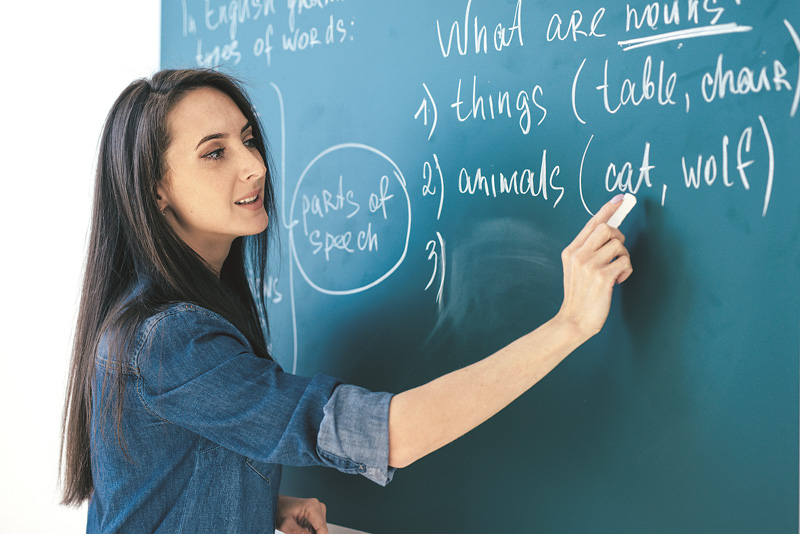 LAE II
Bachillerato

Objective
Apply your knowledge to talk about comparisons and adjectives ending in ed/ing.
Conoce los requisitos de la actividad
A continuación te presentamos tu proyecto extraordinario; utiliza las tres pestañas para conocer los detalles de tu actividad, los recursos de apoyo y la rúbrica de evaluación.
¿Qué haré?
¿Cómo lo haré?
¿Qué me evaluarán?
¿Qué haré?
Aquí encontrarás los detalles de la actividad por realizar.
Practice Module 1 (lesson 1 through 4)
In a Word document, solve the following exercises.
---
---
---
---
---
---
---
---
---
---
En un documento de Word responde las siguientes cuestiones:
I. Complete with the correct word.

1. My scooter is _____ than your Mustang.
​
2. My house is _____ than house, because my house has two floors.
​
3. Denisse is always ______ than her husband, because she won the first place in college.
​
4. Ana is the _______ in her family, she was born when her parents were retirees.
​
5. Fernando's health is _____ than his brother, he is often sick.
​
II. Choose the right answer.
​

1. Mathias is the ______ boy I ever met.
​
2. Oymyakon is the ______ town in the world.
​
3. I was the ______ person before I start practicing yoga.
​
4. Claudia was the ______ woman at the office, because her boyfriend broke with her.
​
5. Gerardo was the ____ chef in this hotel, his food was amazing.
---
---
---
---
---
III. Other ways to compare (Complete the following sentences)
1. Traduce la siguiente oración: Esto no es tan fácil como tú piensas.
​
2. Nelly has ____ age ___ Carolina.
​
3. The meat is hotter than the rice.
​
4. That house is ________ this little house.
​
5. What is ______ mountain in México?
IV. Adjetives ending in ed / ing. (Choose the right answer)
​
1. Clara is _______ in piano lessons. (interested/interesting)
​
2. Lilia was_______ in English class. (bored/boring)
​
3. Ariana is an ______ person, everybody comes around her. (interested/interesting)
​
4. What is the most _____ situation that you have in college? (embarrassed/embarrassing)
---
---
---
---
---
---
---
---
---
¿Cómo se integra el trabajo?
El documento Word deberá presentar la siguiente estructura:
Portada
Introducción
Respuesta a las interrogantes planteadas
Conclusión escrita
Enlace del video
Referencias bibliográficas
Make a presentation video, formally, where you explain the work done and the learning acquired through the project.
The video must meet the following requirements:   
Appear in the video.     

Briefly mention the full name, registration, subject and opportunity.     

Wear formal attire.     

Use appropriate language and take care that the diction is clear and slow.     

The audio must be clear, adequate volume and without hearing interruptions.     

Image clarity, well defined and sufficient light.   

Duration of one to two minutes.
To make the video you can make use of applications for video presentations and screen recorder, through PC or mobile devices.
¿Cómo lo haré?
¿Qué me evaluarán?